Schedule
FootNotes Dance and Acrobatics Studio offers a wide variety of classes for students of all levels, ages 3 and up. For more information on the classes, or for assistance with class placement for your child, please contact us.
This season we are also hosting Building Character's Acting and Musical Theatre classes at our studio on Mondays, Wednesdays and Saturdays! Check them out at buildingcharacter.org
To Register for classes please click HERE
Twirl ~ a fun + fanciful approach to dance class!
Twirl is an amazing program to enhance your pre-school dancer's experience in dance class! As a supplement to our existing Ballet/Tap combination class curriculums, Twirl is a fun + fanciful approach to dance class, and inspires creativity and imagination in your child while reinforcing dance basics.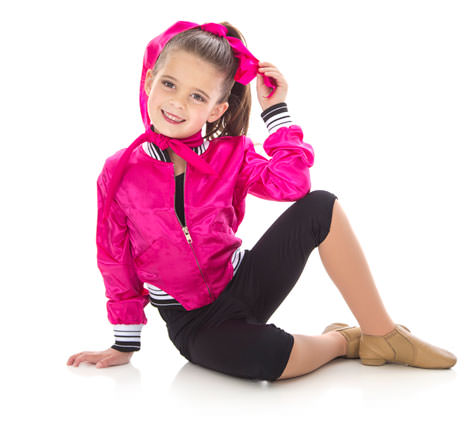 Combination Classes
(Ages 3-6)
This program includes ballet and tap for the beginner students taught in a nurturing environment making dance a fun experience. It provides the young dancer with a strong foundation in dance and movement . The class introduces students to the basic elements of dance including locomotor movements (hopping, skipping, jumping), beat and time, musical rhythm, simplified ballet steps, limbering exercises, coordination skills, left and right discrimination and patterns of movement. Integrated with these physical concepts are the intellectual concepts of self-awareness, creative expression, teamwork, and self-confidence. Students will also learn the basics of classroom behavior and manners.
Ballet
(Ages 6+)
A classical form of dance that provides a strong, solid technical base for all other dance forms. These very technical classes consist of barre, center floor, and progressions across the floor. One hour ballet classes are offered for ages 6 and up for all levels.
Contemporary
(Ages 8+)
Contemporary dance is a style of expressive dance that combines elements of several dance genres including modern, jazz, lyrical and classical ballet. Contemporary dancers strive to connect the mind and the body through fluid dance movements.
Contemporary dance stresses versatility and improvisation, unlike the strict, structured nature of ballet. Contemporary dancers focus on floorwork, using gravity to pull them down to the floor. This dance genre is often done in bare feet. Contemporary dance can be performed to many different styles of music.
Pioneers of contemporary dance include Isadora Duncan, Martha Graham and Merce Cunningham. These contemporary dancers all believed that dancers should have freedom of movement, allowing their bodies to freely express their innermost feelings.
Jazz
(Ages 6+)
Fun, upbeat style of dance that stems from ballet and combines today's stylish moves with energetic, popular music. Our jazz classes take many forms from classical to theatrical to lyrical. Classes usually begin with a warm-up, followed by technique, across the floor combinations and choreography. One hour jazz classes are offered for ages 6 and up, beginner thru advanced.
Tap
(Ages 7+)
A truly American style of dance, tap has found a resurgence in the past few years. Great for developing rhythmic coordination skills. One hour tap classes are offered for ages 7 and up; beginner thru advanced.
Hip Hop
(Ages 6+)
High energy freestyle dance form that has evolved from breakdancing, streetdancing, urban, and jazz into one of the most popular forms today.
Acrobatics/Tumbling
(Ages 6+)
Similar to the floor skills of gymnastics, it is a high energy performing art that focuses on strength, stretch, balance and partnering work (stunting). Basic tumbling includes backbends, cartwheels, handstands/headstands, rolls, walkovers, handsprings, aerial tricks and more. Ages 6 and up; beginner thru advanced.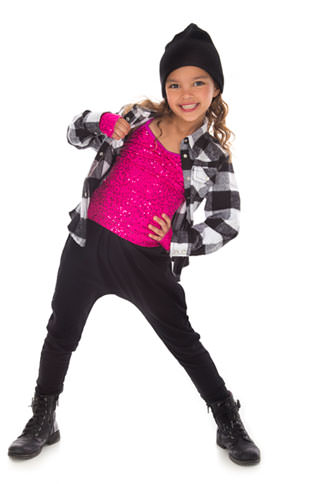 Dress Code
Dress Code Policies for All Classes
Hair must be pulled up and secured for all classes.
No t-shirts in class.
No jewelry.
No undergarments should be visible.
Crop tops, leotards or sports bras are recommended
Please label all shoes and bags with student's name
For your convenience, we have several dancewear options available for purchase through the studio.
Combination/Twirl Classes (3-6yrs old)
Pink leotard, pink or tan tights, pink ballet shoes and tan tap shoes. No diapers or pull-ups. As soon as possible, get students accustomed to not wearing undergarments.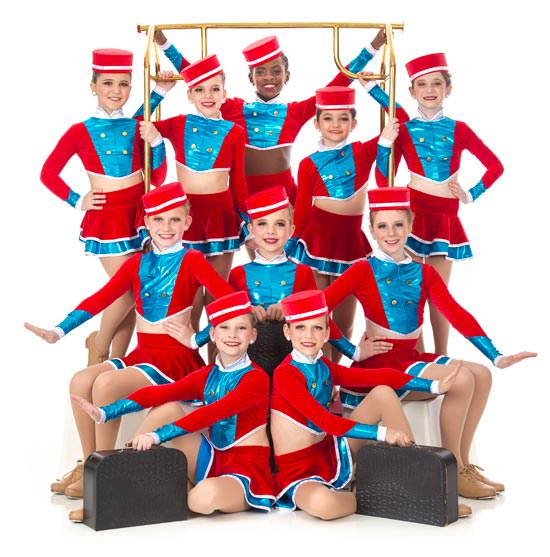 Ballet
Girls: Black leotard, pink tights and pink ballet shoes. Hair must be pulled up and secured in a NEAT bun. No skirts or shorts.
Boys: Black dance pants, white t-shirts, tanks or muscle shirts and black ballet shoes. Dance belts if applicable.
Jazz & Tap
Fitted dancewear such as sports bras, leotards, tanks, leggings or shorts and most forms of athletic wear are acceptable. No tees or casual shorts. Slip on tan jazz boots for jazz and black lace-up oxford style tap shoes for tap. We carry all required shoes for purchase.
Hip Hop
Any dancewear or comfortable clothing that allows an ease of movement. No jeans, skirts or baggy tees. Any clean sneakers or tennis shoes are acceptable.

Acrobatics & Contemporary
Bike-tard, leotard or any fitted dance or athletic wear. Bare feet.
ALL REQUIRED SHOES CAN BE PURCHASED THROUGH FOOTNOTES.
Has your dancer outgrown their leotard or shoes? Or maybe you are trying a new class this season and you need the appropriate shoes! The studio will be open Wednesday, August 3rd through Friday, August 5th & Wednesday, August 10th through Friday August 12th from 4-6pm each day for dancewear and shoe fittings.
Classes begin Monday, August 15th!