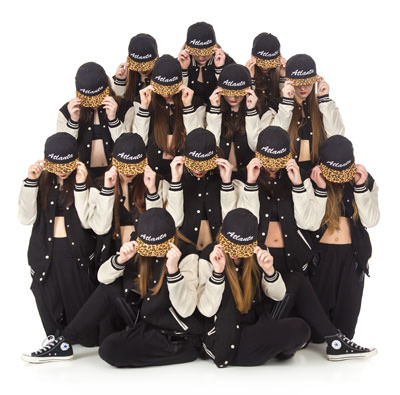 Our faculty is dedicated to providing our students with the best education possible. Our goal is to educate the minds, bodies, and souls of our students, to teach them the skills needed for a successful life, whether or not they stay involved in dance. Children learn important lessons from their teachers and parents, acquiring important behavior patterns through their example. Our school's faculty takes that responsibility seriously. It's our philosophy to encourage our students to feel, think, and act respectfully to their peers, the adults in their lives, and themselves.
Parents and teachers may look at a child's learning from different perspectives. However, we share a common goal: to assure that every child receives the best possible training, both physically and mentally. Dance education encompasses far more than technique or the steps your children will learn.
We believe the discipline of dance training gives young people a better understanding of commitment by offering them the chance to learn, experience the spirit of teamwork, and understand what hard work can accomplish.
Cheryl Pozzuoli
STUDIO OWNER | DIRECTOR | INSTRUCTOR
A professional dancer, actress, and vocalist, Cheryl has been studying the arts for over 35 years, and has been in the classroom working with children for the past 20 years. She exemplifies patience and has a talent for teaching the young student. Her classes combine a delicate balance of fun, discipline, and proper training in order to educate, inspire and build confidence. Cheryl has studied and assisted dance under the direction of some of today's biggest names in the dance industry and continues her education as a teacher by attending workshops and accredited training seminars around the country. She is devoted to providing a fun learning environment in which students can obtain a love for the performing arts.
Nathan Griswold
INSTRUCTOR
Originally from the Pacific Northwest, Nathan Griswold began his dance training with Kay Englert in Tacoma, Washington. After finishing his formal dance training at the Ben Stevenson Academy in Houston, Texas he danced professionally with the Houston Ballet, Alberta Ballet and the Atlanta Ballet. He has been a guest artist with the Los Angeles Chamber Ballet and North Carolina Dance Theater. During his time at Alberta Ballet, Nathan toured extensively through the US, Canada and China.
In 2010 Nathan moved to Europe where he danced for Ballett Augsburg and the National Theater Mannheim. His performance repertoire includes works by Itzik Galili, Leo Mujic, Emily Molnar, Christian Spuck, Kevin O'Day and Alejandro Cerrudo among others. In the summer of 2011 Nathan began choreographing stage works in Germany. He created his first piece "Something Serious" for Ballett Augsburg and later restaged the piece for the State Theater of Ulm. Atlanta Ballet's "Wabi Sabi" invited Mr. Griswold in 2012 for the creation of "Two and a Half Songs". This work premiered in the Atlanta Botanical Gardens and is currently being toured to communities in and surrounding Atlanta. Mr. Griswold's last work in Europe, "Fliege Fliege", was critiqued as the "highpoint" in Ballet Augsburg's Destillation #3 evening. Nathan worked numerous times with the Opera department in Theater Augsburg to create elaborate, collaborative pieces for the theater's annual Opernball.
Returning to Atlanta in the beginning of 2014, Nathan guests regularly with the Atlanta Ballet, teaches dance and has founded a physical theater and installation company with other local dance, music and theater artists. The company, "Fly on a Wall", strives to infuse contemporary movement into installation and dramatic theater work. Fly on a Wall was handpicked in the end of 2014 by Dashboard, a national platform for contemporary art, to activate an abandoned storefront in the heart of Atlanta's Midtown. Nathan and his colleagues turned this old Castor Factory into a dance studio and performance venue. Through Fly on a Wall, Nathan has created and performed works for the Georgia Ballet, Art on the Atlanta Beltline, Synchronicity Theatre, the city of Duluth, EyeDrum, Dashboard and the Alliance Theatre. Learn more about Nathan's upcoming endeavors at www.flyonawall.buzz
CJ Kendricks
INSTRUCTOR
Born in Atlanta, CJ grew up with a passion for music and film. While attending Savannah College of Art and Design with studies in Sequential Art, CJ made his way back to music and began cultivating his talents for dance and acting. He honed his freestyle dance skills and performed as a break dancer on the weekends. After moving back home to Atlanta to pursue a career in entertainment he began teaching dance, coaching gymnastics and acrobatics, and working as a professional backup dancer. He began writing, recording and performing, eventually becoming a solo artist. During his ever evolving career path, CJ has coached competitive cheerleading at the high school and all-star levels, organized and directed a parkour program that included parkour, tricking, and ninja warrior classes, and was head coach & program director the of XCEL gymnastics team at Atlanta North Stars until recently stepping down. CJ has 15 years of coaching and acrobatic experience, over 20 years of tumbling experience, is skilled in power tumbling and is USAG safety certified. We are so excited to welcome CJ to the FootNotes family!
Angel Bramlett
INSTRUCTOR
Angel Bramlett is a 25 year old native of Virginia Beach, Virginia who graduated from Kennesaw State University in 2014 and received a Bachelor of Arts in Dance with a jazz concentration. Prior to college she had been dancing for 15 years, training in contemporary, jazz, modern, ballet, hip-hop, and African dance. While in college, being a vital member of the Kennesaw State University Dance Company for four years, she was chosen to perform abroad in Casablanca, Morocco, and was also awarded a scholarship to train at The Edge Performing Arts Center in Los Angeles, California. Bramlett has a passion for concert performance work and commercial work as she's worked closely with renowned choreographers performing around the Atlanta area and has been featured in music videos alongside today's main stream music artists. For the past 7 years, she has had the pleasure of teaching at many studios in the Atlanta area. She aims to broaden her passion for dance by indulging in experiences that are propelled by performing, educating, inspiring, and growing enthusiasm for the art form of dance.
Erin Rauch
INSTRUCTOR
Erin Anastasia Rauch is an Atlanta based performing artist and teacher. Her roots as a dancer are woven and knotted deeply in the classicism and structure of ballet, and while those technologies continue to inform her phrase-making and beliefs about movement, they have also been firmly bound to an ongoing investigation in modern and contemporary forms. Erin received her BA in Dance from Kennesaw State University in 2013. While attending university, Erin was awarded an academic scholarship for being an "outstanding scholar", and her choreography was selected to represent KSU at the American College Dance Association regional festival in 2013.
At KSU, she performed in works by Ivan Pulinkala, Lauri Stallings, and Stevan Novakovich. Erin attended the American Dance Festival at Duke University in the summer of 2014, where she received training from former Forsythe dancer Elizabeth "Betsy" Corbett, Rodger Belman, Ishmael Houston Jones, and many others. Erin danced for Emily Cargill and Dancers in 2014 and performed in both the Modern Atlanta Dance Festival and the Detroit Dance City Festival. In 2015, Erin attended two weeks of summer programming at the San Francisco Conservatory of Dance, taking classes (most notably) from Bobbi Jene Smith, Summer Lee Rhatigan, Alex Ketley, Tristan Ching.
Currently, Erin enjoys dancing around Atlanta in the immersive creations of Lucky Penny/Work Room resident artist Anicka Austin and teaching/choreographing for studios in the metro Atlanta area. We are thrilled that Erin has brought her teaching talent and dance energy to FooNotes Dance & Acrobatics!
Jessica Sharkie Kariz
INSTRUCTOR
Born and raised on the west side of Chicago, Sharkie never had the opportunity to get involved in any kind of activities. It wasn't until her 2ND year of college that she experienced her 1st dance class. Four months after that 1ST class, she realized her passion for dance, so after completing her B.A. degree in education, she made the move to L.A. to begin training. While living in L.A. for just under 3 years, Sharkie was able to train and work with some of the top choreographers in the industry. In 2009, she decided that she wanted to expand her dance world and made the move to Atlanta. While in Atlanta, Sharkie discovered another love, aerial silks. She trained a little over 2 years with some of the best that the aerial world has to offer. The love for the art made her want to share her talent, so she decided to train in the teaching side of aerial silks. Although she started later in life, Sharkie has accomplished many of her goals. Some of her credits include: Beyoncé, Jennifer Hudson, B.O.B., NBC's The Playboy Club, Oprah's Farewell show, MTV's Billboard awards, BET's Soul Train Awards, feature films Big Momma's House 3 & Dance Flick, MAC cosmetics, commercials and most recently, FOX's Empire. She hopes to inspire others to follow their dreams, as they can become your reality through hard work and dedication.
Bios and Headshots - Coming Soon!