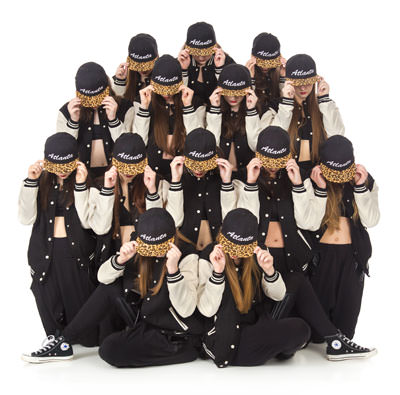 Our faculty is dedicated to providing our students with the best education possible. Our goal is to educate the minds, bodies, and souls of our students, to teach them the skills needed for a successful life, whether or not they stay involved in dance. Children learn important lessons from their teachers and parents, acquiring important behavior patterns through their example. Our school's faculty takes that responsibility seriously. It's our philosophy to encourage our students to feel, think, and act respectfully to their peers, the adults in their lives, and themselves.
Parents and teachers may look at a child's learning from different perspectives. However, we share a common goal: to assure that every child receives the best possible training, both physically and mentally. Dance education encompasses far more than technique or the steps your children will learn.
We believe the discipline of dance training gives young people a better understanding of commitment by offering them the chance to learn, experience the spirit of teamwork, and understand what hard work can accomplish.
Cheryl Pozzuoli
STUDIO OWNER | DIRECTOR | INSTRUCTOR
A professional dancer, actress, and vocalist, Cheryl has been studying the arts for over 25 years, and has been in the classroom working with children for the past 16 years. She exemplifies patience and has a talent for teaching the young student. Her classes combine a delicate balance of fun, discipline, and proper training in order to educate, inspire and build confidence. Cheryl has studied and assisted dance under the direction of some of today's biggest names in the dance industry and continues her education as a teacher by attending workshops and accredited training seminars around the country. She is devoted to providing a fun learning environment in which students can obtain a love for the performing arts.
John Pozzuoli
DIRECTOR | INSTRUCTOR
Professional Dancer/Acrobat/Choreographer. John is a graduate Member of Dance Educators of America; Dance Major at Florida State University. Over the past 39 years he has studied with dance masters such as Finis Jhung, David Howard, Michael Vernon, Chet Walker, Gregory Hines, Savion Glover, Frank Hatchett, Bill Hotaling and Gus Giordano to name a few. He is certified in Jazz, Tap, Ballet and Acrobatics with 26 years classroom experience. John has enjoyed teaching for and managing dance studios and National Tours such as Mrs. P's Dance and Acrobatics Studio, Lucretia's School of Dance, Off Broadstreet Center for the Dance Arts, Hoctor's Dance Caravan, Professional Dance Teachers Association, New York on the Road, Gotham Arts Productions and Manhattan Dance Project as well as master classes all over the country. Currently, when not teaching John is touring with Kids Artistic Review as well as Rainbow National Competitions as a Judge. Founder, President, CEO, Stage Left Productions, Inc.
Brian Mason
INSTRUCTOR
A South Georgia native, Brian holds a Bachelor of Performing Arts degree in Dance Performance from Oklahoma City University, under the direction of world-renowned ballet dancer and instructor Jo Rowan. Prior to college, Brian trained in tap, jazz, ballet, lyrical, and hip hop under Dana Forgay in Cairo, GA, and was a headliner member of The F.I.R.M. Dance Company. While in college, Brian was a member of the American Spirit Dance Company, and he was also one of the few elite members to tour regionally and internationally in Tai Pei, Taiwan. Brian was also a dancer and singer at Busch Gardens Williamsburg and has been featured as a lead dancer in The Miss South Carolina Pageant. Brian was a charter member of the Satchdance Company in Tallahassee, FL, and he has also held the leading roles in such musicals as Anything Goes, The Wizard of Oz, Annie, Oklahoma!, The Music Man, Annie Get Your Gun, Alice In Wonderland, The Lion King, and many others. He has performed with the Black Bear Jamboree in Pigeon Forge, TN where he was a featured singer/dancer, and has also been a part of some industrial work for Mercedes Benz, and he can be seen on an OETA documentary of Oklahoma City University. Brian was also one of four featured dancers in the Atlanta Opera's premiere of Verdi's AIDA earlier this year.
Most recently, Brian has broken into film and TV, as a featured dancer on The Vampire Diaries, a Georgia Lottery commercial, and Drop Dead Diva along side Paula Abdul. Brian has been teaching tap, jazz, lyrical, contemporary, ballet, and hip hop for 10 years now nationwide. He recently finished four contracts on Holland America Cruise Lines as the singer/dancer, two of which were world cruises. In 2008, Brian was featured as a demo vocal artist on many Chartbuster Karaoke albums, providing him with extensive experience in the recording studio. Brian currently teaches all styles of dance full time at numerous studios in metro Atlanta, working with many talented kids and helping them grow. Brian is a member of the Miss Atlanta Board under the Miss America Organization and a faculty member at Dance 101 in Atlanta. He is very excited to bring his love for dance to the Footnotes family and is looking forward to a great year!
Nathan Griswold
INSTRUCTOR
Originally from the Pacific Northwest, Nathan Griswold began his dance training with Kay Englert in Tacoma, Washington. After finishing his formal dance training at the Ben Stevenson Academy in Houston, Texas he danced professionally with the Houston Ballet, Alberta Ballet and the Atlanta Ballet. He has been a guest artist with the Los Angeles Chamber Ballet and North Carolina Dance Theater. During his time at Alberta Ballet, Nathan toured extensively through the US, Canada and China.
In 2010 Nathan moved to Europe where he danced for Ballett Augsburg and the National Theater Mannheim. His performance repertoire includes works by Itzik Galili, Leo Mujic, Emily Molnar, Christian Spuck, Kevin O'Day and Alejandro Cerrudo among others. In the summer of 2011 Nathan began choreographing stage works in Germany. He created his first piece "Something Serious" for Ballett Augsburg and later restaged the piece for the State Theater of Ulm. Atlanta Ballet's "Wabi Sabi" invited Mr. Griswold in 2012 for the creation of "Two and a Half Songs". This work premiered in the Atlanta Botanical Gardens and is currently being toured to communities in and surrounding Atlanta. Mr. Griswold's last work in Europe, "Fliege Fliege", was critiqued as the "highpoint" in Ballet Augsburg's Destillation #3 evening. Nathan worked numerous times with the Opera department in Theater Augsburg to create elaborate, collaborative pieces for the theater's annual Opernball.
Returning to Atlanta in the beginning of 2014, Nathan guests regularly with the Atlanta Ballet, teaches dance and has founded a physical theater and installation company with other local dance, music and theater artists. The company, "Fly on a Wall", strives to infuse contemporary movement into installation and dramatic theater work. Fly on a Wall was handpicked in the end of 2014 by Dashboard, a national platform for contemporary art, to activate an abandoned storefront in the heart of Atlanta's Midtown. Nathan and his colleagues turned this old Castor Factory into a dance studio and performance venue. Through Fly on a Wall, Nathan has created and performed works for the Georgia Ballet, Art on the Atlanta Beltline, Synchronicity Theatre, the city of Duluth, EyeDrum, Dashboard and the Alliance Theatre. Learn more about Nathan's upcoming endeavors at www.flyonawall.buzz
Renee Locher
INSTRUCTOR
Renée is a dancer, choreographer, actor, director, and creator. Originally from Atlanta, she recently returned from five years spent in New York City. During her time as a professional in the industry, she has performed, choreographed and directed work for stage and film, danced in several professional companies in Atlanta as well as NYC, and studied with many incredible artists. She spent two and a half years in NYC participating in the work study program at Steps on Broadway, as well as graduating from a two year Acting Intensive Program at William Esper Studio. The movement work that she did at The Esper Studio has had the highest influence on her choreography. Life as an artist, after experiencing the competitive nature of life in New York, has pushed her to become more grounded, more honest, more eager, and definitely wiser. Renée is also a professional freelance Makeup Artist and Hairstylist, working primarily in weddings, portraits/headshots, film, commercial, and high fashion. She is excited to be back in Atlanta to pursue life in this city as an artist, and super grateful to be able to share her craft with the Footnotes family!!
Angel Bramlet
INSTRUCTOR
Angel Bramlett is a 23 year old native of Virginia Beach, Virginia who graduated from Kennesaw State University in 2014 and received a Bachelor of Arts in Dance with a jazz concentration. Prior to college she had been dancing for 15 years, training in contemporary, jazz, modern, ballet, hip-hop, and African dance. While in college, being a vital member of the Kennesaw State University Dance Company for four years, she was chosen to perform abroad in Casablanca, Morocco, and was also awarded a scholarship to train at The Edge Performing Arts Center in Los Angeles, California. Bramlett has a passion for concert performance work and commercial work as she's worked closely with renowned choreographers performing around the Atlanta area and has been featured in music videos alongside today's main stream music artists. For the past 5 years, she has had the pleasure of teaching at many studios in the Atlanta area. She aims to broaden her passion for dance by indulging in experiences that are propelled by performing, educating, inspiring, and growing enthusiasm for the art form of dance.
Bios and Headshots - Coming Soon!